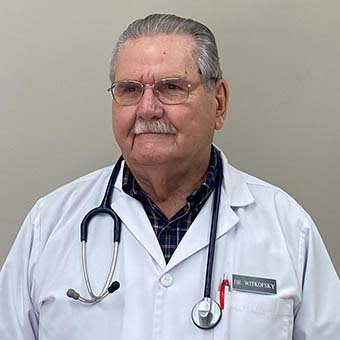 Dr. Walter Witkofsky, DVM
Dr. Witkofsky graduated from the University of Georgia, College of Veterinary Medicine in 1965. He has been a small animal practitioner in Georgia for fifty-two years. He has been married to wife Carolyn for fifty-eight years and has owned many cats over the years but now has one dog, a ten-year-old golden retriever named Scarlett. He likes to travel, eat out and work in the garden.
Dr. Witkofsky is semi-retired but still looking forward to working with small animals for many more years. 
New Patients Welcome
Villa Rica Animal Hospital is accepting new patients! Our experienced vets are passionate about the health of Villa Rica companion animals. Get in touch today to book your pet's first appointment.