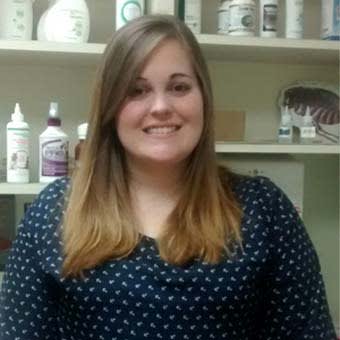 Dr. Molly Riddell Toft, DVM
Dr. Molly Toft graduated from Auburn University College of Veterinary Medicine in 2012. She has been working at Villa Rica Animal Hospital since August of 2014. Dr. Toft's veterinary interests include internal medicine, behavior, and soft tissue surgery.
She and her husband, Aaron, live in Paulding County with their cat, Harley. When not practicing veterinary medicine, Dr. Toft enjoys traveling, baking, and spending time with her family.
New Patients Welcome
Villa Rica Animal Hospital is accepting new patients! Our experienced vets are passionate about the health of Villa Rica companion animals. Get in touch today to book your pet's first appointment.