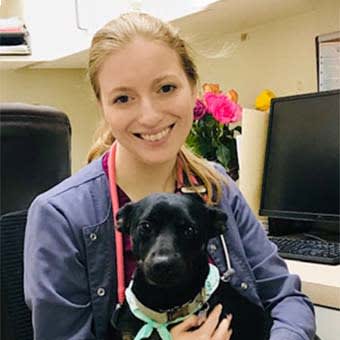 Dr. Christine Conroy, DVM
Dr. Christine Conroy is originally from Acworth, GA. She received her Chemistry degree from Mercer University in 2013. She worked for a year as a veterinary assistant before attending UGA's College of Veterinary Medicine.
She was very excited to come on board at Villa Rica Animal Hospital in June 2018 to start her veterinary career. Her current interests in veterinary medicine include behavior, preventative health, and neurology. In her free time, she visits dog parks with her Chiweenie, Ellie, plays board games with friends, and attends concerts with her sister.
New Patients Welcome
Villa Rica Animal Hospital is accepting new patients! Our experienced vets are passionate about the health of Villa Rica companion animals. Get in touch today to book your pet's first appointment.